DEER OR ELSE WILD GAME DINNER
by
Join us for our Annual Deer or Else
Wild Game Dinner
with special speaker Gary L. Anderson, call maker
Daybreak Turkey Calls
www.daybreakturkeycalls.com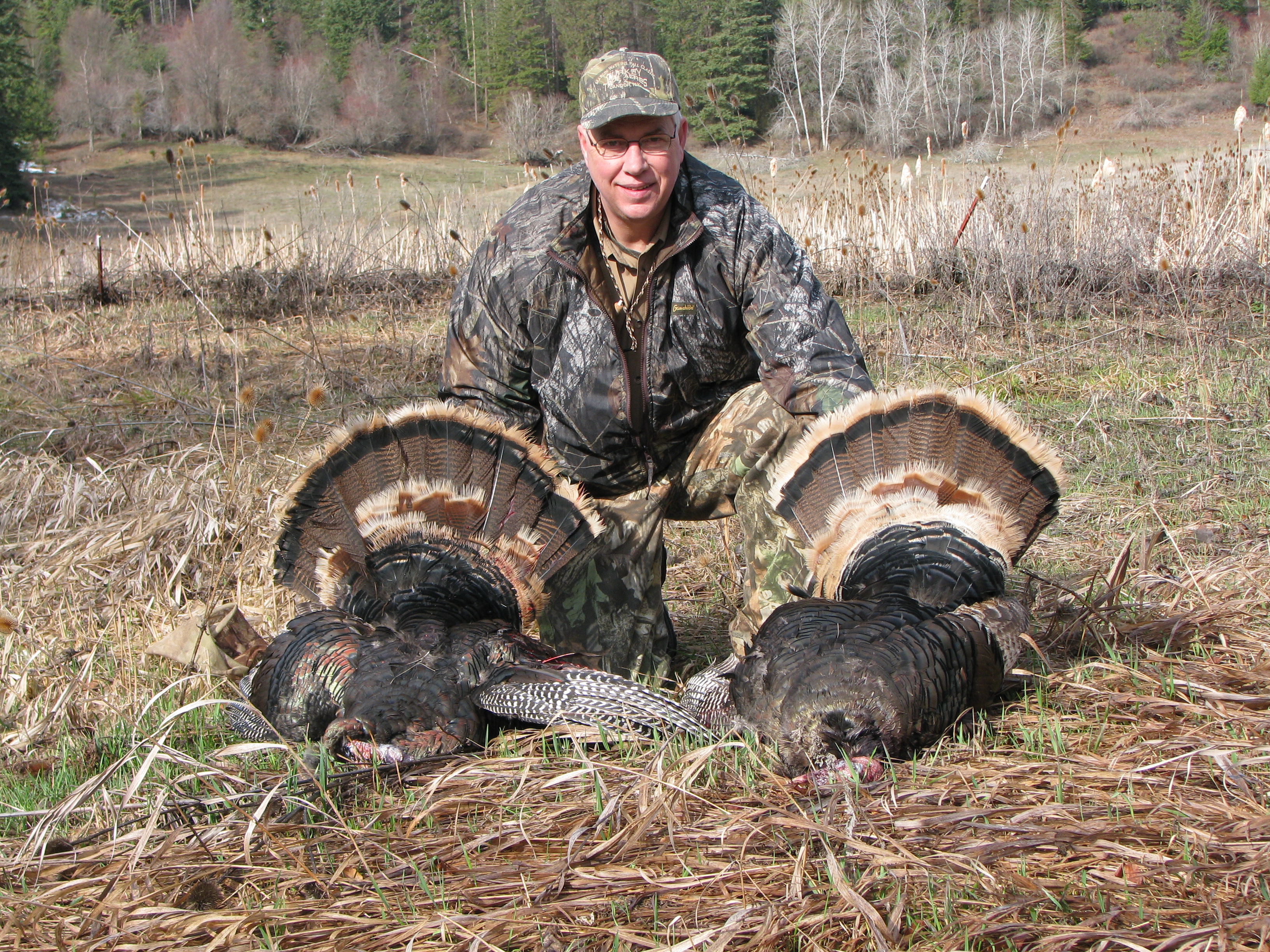 Anderson is a nationally acclaimed call builder, having been a two-time winner of the D. D. Adams Award (2006 and 2013), given by the National Wild Turkey Federation (NWTF) to the top Friction Call Maker of the Year. In 2013, the NWTF also named Anderson the Grand National Champion Call Builder, the first time in the history of the competition that a friction call builder garnered the NWTF's most prestigious award. In less than ten year's of competition, Daybreak Calls won every award the NWTF offers for friction calls in the Grand National Competition and Daybreaks were similarly acclaimed in every other major call building competition in the United States, including having been named Best in Show in the NWTF Midwest Competition and in the Southeast Open Competition.
The first Daybreak Turkey Call was built in 2004. It was entirely experimental and Anderson was brand new to wood turning. In 2006, he was encouraged to enter the Grand National Call Making Competition and much to his surprise won the D. D. Adams Award as the top Friction Call Maker in his rookie year. The NWTF boasts 550,000 members and has 44,000 people attend their annual convention where nearly 1000 calls are routinely entered in the Grand National Call Making Competition. When he was told he had won the D. D. Adams Award he had to ask what it was.
Upwards of 2000 Daybreak Calls are now in the hands of turkey hunters across the United States and as far away as New Zealand. Anderson has hunted wild turkeys in eleven states and has tagged toms in ten of those, including representatives of three sub-species: Eastern, Merriam's and Rio Grand.
Anderson is quick to indicate that the greatest honor that has come to him through his building of turkey calls has been the privilege of presenting the gospel to several thousands of men and women in church sponsored events for outdoorsmen. He is fond of saying, "At the end of my life, I would rather be known for helping souls into heaven than for helping turkeys into eternity.

Come join us for an evening at the Pennsville Baptist Church Family Life Center on Monday, January 22, 2018 at 6:30pm. Doors will open at 6:00 pm.

Please bring a covered dish (wild game if possible) or dessert.

Please call the church office (724)887-5200 or sign up in the back of the church.

If you have venison that you would like to donate or would like to help with the event, please call Tim Fretts at (724)640-2401.