Teen Ministries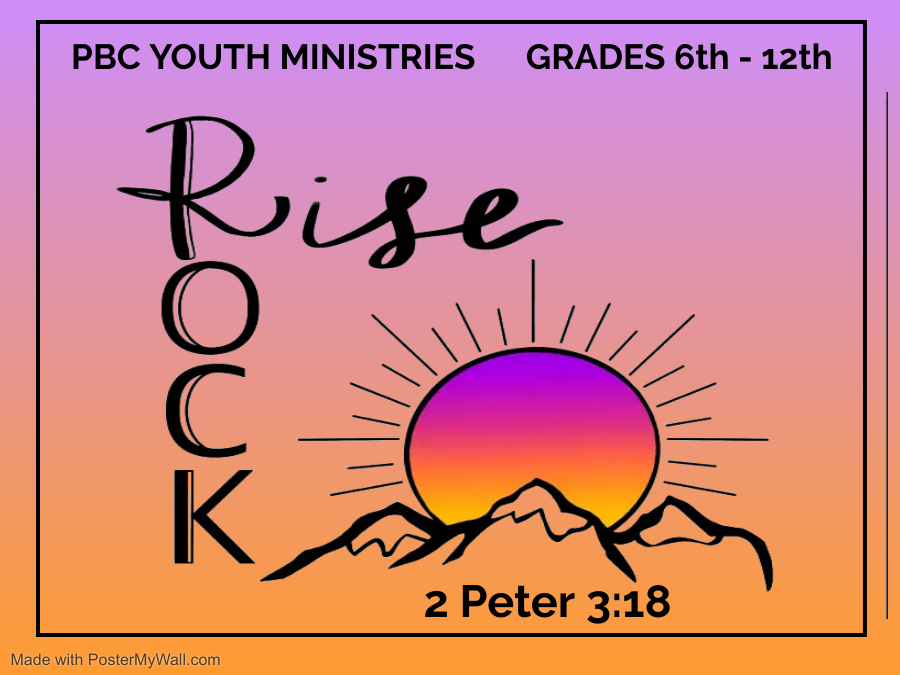 Visit us on Facebook!

See our Events Calendar!
The teen years can be confusing, difficult, and challenging - pressures to conform to the world and its values bombard teens from every angle every day - but they can also be awesome!
The teen ministry of PBC is an exciting part of our church, and we are committed to the spiritual growth and development of our teens. We want them to experience God's love for them in a way that is real, relevant, and relaxed.

-----------------------------------------------------------

SCHEDULE OF REGULAR SERVICES FOR TEENS:
SUNDAY: AM Service - 9:45am/Auditorium
Sunday School - 11:15am/Ed. Bldg.
PM Service - 6:00pm/Ed. Bldg.
WEDNESDAY(Youth Group): Rise (Grades 6-8)/Rock (Grades 9-12) - 7:00pm/Ed. Bldg.

-----------------------------------------------------------
Other opportunities include:
Monthly Special Activities
Summer Camp
Mission Outreach Projects